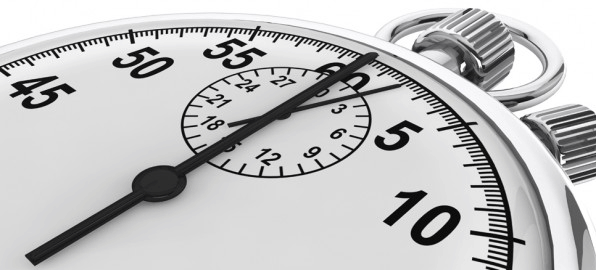 The recent deaths of high profile people in the entertainment world, and now a prominent Senator with a colorful background, should bring to mind some important philosophical thinking. For the Christian, who should be looking at the world through the lens of divine truth, these individuals and the world's response at their deaths should be opportunities for reflection, and witness. Even a casual realistic observation should bring some sobering thoughts. Here are individuals who had great prominence in the world, but were living tragically for the wrong things. The world on the one hand will argue they made great and lasting contributions to music, the pop culture, or to legislation, etc., but many would believe just the opposite. Many will believe they contributed to the rottenness of our society. They would believe their lives were detrimental. We can have confidence in this, that God will be the ultimate judge of whether there was any substance of value to their lives.
Most importantly in reflecting on their lives, is not to spend time critically regarding them, but to think in terms of what I can apply to my own life from observing others. We know for sure that life on earth is not permanent. In fact, the Word of God tells us that life is a vapor. The idea is that life passes more quickly then can be comprehended, and with the passing is the loss of opportunity. I have been thinking a lot about the passing of time lately. It is wonderful to observe my grand children. Ironically, it seems only yesterday that I was observing my own children, or for that matter that I was a child. Looking back at my life I must ask myself as a Christian, what value have I contributed? What have and am I living for? Am I contributing or being a blessing to others in the manner consistent with the Word of God? Would God judge my life as Paul stated "well done good and faithful servant?" In reality this is all that really matters - God's evaluation. Men can drum up all sorts of ideas about what is a valuable life, but everything is meaningless, wasted, and tragic unless it is consistent with God's revealed will. Yes tragic beyond comprehension. "What does it profit a man if he gains the whole world and loses his soul?" Soon these who seemed to be so important in this life will be practically forgotten, but they, like all of us, will stand before God and give an account. This is all that counts. Therefore, life must be evaluated not by the darkness of man's foolishness, by deceit, by sound bites, by special privilege, and misguided ideas of things of value that are of no value, but according to righteousness - that is according to God's Word, and His Son Jesus Christ.
Someone in the congregation recently asked me what they could do to serve the Lord. This struck me positively, but also thoughtfully. It is a good question for all of us. We are to be those who are to be "redeeming the time." The irony is there is so much to be done. There is so much praying that needs to be done. There is so much witnessing that needs to be done. There is so much serving others that needs to be done. There is so many good deeds to be done so that others can "see our good works and glorify our Father who is in Heaven," etc, etc.. How do we know what to do? I cannot tell anyone how to spend their time, this is something they must determine from conviction of studying the Word, and work out with God prayerfully, but there is much to be done. Ultimately, this is where the personal battle for each Christian really is "working out your own salvation with fear and trembling" (Phil 2:12). It obviously begins with faith in Christ, and a desire to please Him more than anything, and then with that is the presentation of self as a living sacrifice (Romans 12:1).
A few years ago there was a book written that sold more than 9 million copies titled "The Prayer of Jabez." The focus of this book was to magically use an account of a man named Jabez who prayed to God, and God gave him what he requested. The writer suggested everyone can do the same thing - by praying Jabez prayer, God will bring special blessings. This book for many fit the new selfishness and man centeredness that has moved into Christianity, but it defiled a right interpretation of the biblical account (please read the interpretation of that prayer in the question section of this web site). The whole incident of the writing of the book and the abuse of the Scripture is precisely what I am addressing regarding how we are to live and spend our time. In the book mentioned, the writer took liberties with the Word of God, and I believe in the name of doing something good has led some astray. We can pattern our life after those who have used the world for misguided, selfish, and dark reasons, or we can live our lives pointing to the light of truth that sets men free. Jabez, when correctly understood is actually a good example of how all of us should be living, not for self, but for God. This is precisely why God had him included as an honorable man in 1 Chronicles 4:9. These recent high profile deaths should remind us of just the opposite. Jabez was commended by God for his life, while all his brothers and many others around him were nothing more than names. These high profile lives are tragic lives because they were not lives pointing to God, but spent in the darkness of the deception of the worlds perspective. They were spent in what seemed right, but was not (Prov 14:12). Christians must be clear about the purpose and direction of their life. Life is short, and we need to redeem the time God has given us - this is something we can be assured we will never, never regret throughout all eternity.